07030 VISUAL COMMUNICATION DESIGN -
LEVEL: Bachelor's Degree, TYYÇ: Level 6, EQF-LLL: Level 6, QF-EHEA: First Cycle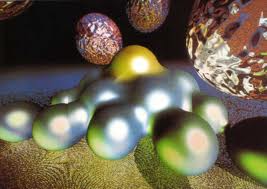 Aim
1
To inform students about communication, visual communication principles, design theories, aesthetics, visual culture
2
To teach the basic dynamics of photography, computer, web design, desktop publishing, graphics, multimedia design, broadcasting design, cyber culture, animation, typography, video and sociology
3
Ability to create a composition using rapidly advancing communication technologies Target
Objectives
1
To gain the ability to connect and analyze problems between theory and practice.
2
To gain competence to follow and adapt global and local developments in the field of public relations in the context of lifelong learning principles.
3
To gain effective written and oral and visual expression competence. 4 Adopt scientific, creative and critical thinking.
4
To gain the ability to look at rapidly changing communication environments, developing technologies and methods as a whole.
5
to ensure that the visual elements are the individuals who reshape according to the purpose by operating in analytical form.