09030 HEALTH CARE MANAGMENT -
LEVEL: Bachelor's Degree, TYYÇ: Level 6, EQF-LLL: Level 6, QF-EHEA: First Cycle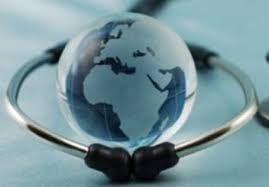 Aim
1
Closely monitoring the dynamic development process of the health sector,
2
A person who cares about the existence and development of managerial and leadership qualities, who can use the information technology needed for innovative, entrepreneurial,
3
to train individuals equipped with knowledge and skills to perform team work, to have advanced business and basic health knowledge, to use management and business functions.
Objectives
1
Raising future's professional managers to health institutions via teaching plans equipped with the application plan based on the scientific basis in the area of management of Advanced Business-Management area and Health services, and via Faculty Members who are specialized in their areas by academic and practical experiences.
2
To have knowledge of management of health institutions at the level that will contribute to the sector within the health sector.