50090 FIRST AND EMERGENCY AID TECHNICIAN -
LEVEL: Associate's Degree, TYYÇ: Level 5, EQF-LLL: Level 5, QF-EHEA: Short Cycle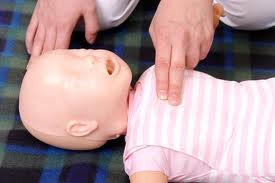 Aim
1
Providing pre-hospital emergency response services professionally
2
Moving the patients and wounded to the necessary centers with appropriate conditions during the period until the main treatment,
3
It is aimed to train auxiliary health personnel who can provide life saving and disability preventive medical intervention opportunities.
Objectives
1
Physically healthy and strong, healthy, able to make quick and accurate decisions, careful and strong sense of responsibility
2
To train health technicians who can communicate well with patients, by examining the patient and her environment, by getting information from her relatives and identifying her problem in a very short time.
3
First aid in the emergency department of hospitals, applying the necessary first aid techniques to the patient, providing the help of the police or firefighter when necessary for the safe placement of the patient in the ambulance, providing emergency care service to the patient on the way, delivering the patient to a health institution, informing the concerned persons about the patient's condition there. to train qualified technicians.